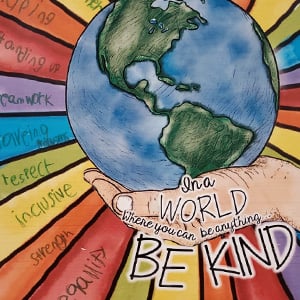 Have you ever had someone randomly do something nice for you? Have you ever done something nice for someone out of the blue? It's one of those simple ways you can brighten not only someone else's day, but your day as well. There's just something about making someone happy that can make your insides feel nice.
February 17th is known as National Act of Kindness Day. Sure, doing something nice for someone can, and should, happen every day of the year. But it's a holiday that was created in New Zealand by Josh de Jong that has spread across the globe. And for good reason – taking a moment to think about someone else is something the world needs, especially after the rough time we've all had dealing with the pandemic and its aftereffects. In fact, the Random Acts of Kindness Foundation celebrates a whole week (February 13 – 19, 2022) because they believe in kindness and dedicated themselves to providing resources and tools that encourage acts of kindness.
So, what are you going to do to celebrate this very kind holiday? The effort can be as simple as a smile to a stranger – smiles go a long way for someone that is feeling blue. It isn't a monetary thing; the point is to give someone the "warm and cozies" by your unexpected gesture. If you want to jazz up your good deed ideas, here's a quick list:
Pay for the coffee or meal of the person in front of you in line.
Leave a kind note for someone.
Share words of encouragement.
Drop off some groceries at the local food pantry.
Mail a "thinking of you" card to someone you've not to talk to in a while.
If you would like to learn more about random acts of kindness, contact Simple Acts of Care and Kindness at 866-459-7225 or visit www.simpleacts.org for additional information.