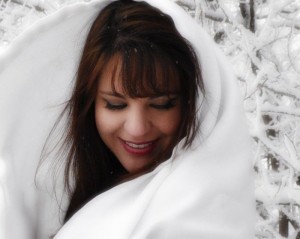 When winter break finally arrives, you have definitely earned some rest! However, the school year isn't over. But relaxation and a plan of action to tackle the remainder of the school year are at the top of your to do list during your winter break. Recharging while structuring the remainder of your school year is a great way to hit the ground running in 2018 and upon arrival back at school. Here are 7 ways you can take some time to recharge over the holiday:
Turn off your alarm clock. Is there anything better than switching off the alarm and sleeping in? Nope!
Binge-watch something. It doesn't matter which show you choose. The sheer joy of being able to do something unproductive for a few hours is what makes this a great relax-and-recharge tool.
Read. Grab that book that everyone's been talking about, curl up and check out.
Get outside. There's nothing like fresh air to reinvigorate the senses. Talk a jog or a walk, regular exercise will keep you energized and your immune health up.
Take naps. Take every opportunity to catch up on your rest during vacation.
Defining goals. Take some time over the holiday break to write down on paper as many of your goals you hope to accomplish in the new upcoming year.
Create an action plan. Once you've defined your 2018 goals, set in to motion how you're going to accomplish them.
Finding that balance is the key to a winter break that is not only restorative for you, but provides long-lasting benefits into the remainder of the school year and beyond.
If you would like to learn more about relaxation techniques, contact Simple Acts of Care and Kindness at 866-459-7225 or visit www.simpleacts.org for additional information.