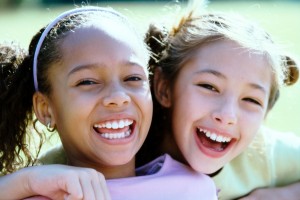 With summer in full swing, we have all begun to seek refuge from the heat in their backyard or community pools. Pool and spa submersions and drownings happen quickly, especially when they involve children. Be alert to the hazards of drownings, non-fatal submersion injuries and drain entrapments—and how to prevent them.
An adult should actively watch children at all times while they are in a pool. For infants and toddlers, an adult should be in the water and within arm's reach, providing "touch supervision."  For older children, an adult should be paying constant attention and free from distractions, and must know how to swim.
If you have a pool, insist that the following rules are followed:
Keep toys away from the pool when the pool is not in use.
Empty blow-up pools after each use.
No tricycles or other riding toys at poolside.
No electrical appliances near the pool.
No diving in a pool that is not deep enough.
No running on the pool deck.
Always watch your children when they are in or near a pool or spa.
Teach children basic water safety tips.
Keep children away from pool drains, pipes and other openings to avoid entrapments.
Have a portable telephone close by at all times when you or your family are using a pool or spa.
If a child is missing, look for him or her in the pool or spa first.
Share safety instructions with family, friends and neighbors.
If you would like to learn more about Pride Month, contact Simple Acts of Care and Kindness at 866-459-7225 or visit www.simpleacts.org for additional information.