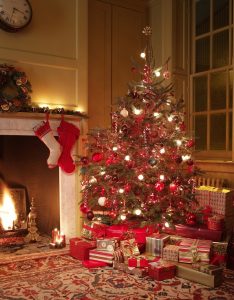 It's the holidays – a time to be with our loved ones celebrating our love of one another during this festive time of year. But even the most joyous occasions can be ruined by a bully. Why would anyone want to spoil this magical time of year with bullying? Well, individuals bully for a number of reasons, understanding why they bully can help you overcome bullying or help others who may be being bullied move past it as well. The truth is bullies are basically lashing out as a form of concealing their own troubles or shortcomings.
Walk away from the bully. Bullies want to know they have control over your emotions so don't react with anger or retaliate with physical force. If you walk away, ignore them, or calmly and assertively tell them you're not interested in what they have to say, you're demonstrating that they don't have control over you.
Protect yourself. If you can't walk away and are being physically hurt, protect yourself so you can get away. Your safety is the first priority.
Report the bullying to a trusted adult. If you don't report threats and assaults, a bully will often become more and more aggressive. In many cases adults can find ways to help with the problem without letting the bully know it was you who reported them.
Repeat as necessary. Like the bully, you may have to be relentless. Report each and every bullying incident until it stops. There is no reason for you to ever put up with bullying. Enjoy this holiday season bully-free.
If you would like to learn more about anti-bullying techniques, contact Simple Acts of Care and Kindness at 866-459-7225 or visit www.simpleacts.org for additional information.