Support a child who is being bullied:
You can listen to the child and let him or her know you are available to talk or even help. A child who is being bullied may struggle talking about it. Consider letting the child know there are other people who can talk with him or her about bullying.
Give the child advice about what he or she can do. You might want to include role-playing and acting out a bullying incident as you guide the child so that the child knows what to do in a real situation.
Follow up with the child to show that you are committed to helping put a stop to the bullying.
Address the bullying behavior:
Make sure a child whom you suspect or know is bullying knows what the problem behavior is and why it is not acceptable.
Show kids that bullying is taken seriously. If you know someone is being a bully to someone else, tell the bully that bullying will not be tolerated! It is important, however, to demonstrate good behavior when speaking with a bully so that you serve as a role model of good interpersonal behavior.
If you feel that you have taken all possible steps to prevent bullying and nothing has worked, or someone is in immediate danger, there are other ways for you to help.
The problem

What you can do

A crime has occurred or someone is at immediate risk of harm.
Call 911.
Someone is feeling hopeless, helpless, or thinking of suicide.
Contact the National Suicide Prevention Lifeline online or at 1-800-273-TALK (8255). This toll-free call goes to the nearest crisis center in a national network. These centers provide crisis counseling and mental health referrals.
Someone is acting differently, such as sad or anxious, having trouble completing tasks, or not taking care of themselves.
Find a local counselor or other mental health services.
A child is being bullied in school.
Contact the:

Teacher
School counselor
School coach
School principal
School superintendent
Board of Education

Child is being bullied after school on the playground or in the neighborhood

Neighborhood watch
Playground security
Team coach
Local precinct/community police

The child's school is not addressing the bullying
Contact the:

School superintendent
Local Board of Education
State Department of Education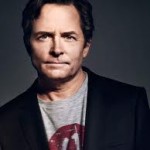 "One's dignity may be assaulted, vandalized and cruelly mocked, but it can never be taken away unless it is surrendered."
― Michael J. Fox, Actor
For more information about how you can help call us at 866-459-7225 or visit our website at http://simpleacts.org
S.A.C.K. also proudly serves Corona, Riverside, Norco, San Bernardino, and surrounding areas.