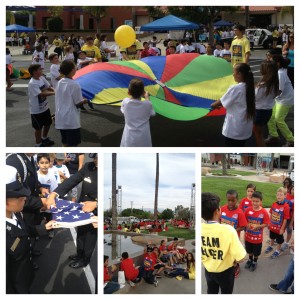 As long as you aren't living under a rock, you know that we recently wrapped up Pride Week, a celebration of the LGBT community and their culture. There are plenty of events, parades and celebratory events surrounding this time of year, but did you ever wonder why it exists at all? Bullying.
At 1:20 a.m. on June 28, 1969, New York City Vice Squad Public Morals Division raided The Stonewall Inn, a notoriously gay bar. It was then that the Stonewall Riots broke out, in response to the brutal treatment those in the LGBT community who attended that night. These violent demonstrations are what we now believe to be the first acts of the modern day gay rights movement.
Since the Stonewall Riots, there has been many advancements in the gay rights movement. They can participate in the armed forces protecting our country, marry and have children. But there are still plenty of steps left to take. Bullying this community is still very prevalent around the world and it needs to stop. This is why the Pride events that take place worldwide are such a major step towards equality. Pride Parades and events are celebrated in every major city and country across the world.
Bullying should never happen to anyone, regardless of your race, sex, creed or gender. We need to try to live in a place of peace and harmony, free from bullying and bigotry. So, in honor of Pride Month, we should take extra steps to come together. Not just for ourselves, but for those that are hurting.
If you would like to learn more about Pride Month, contact Simple Acts of Care and Kindness at 866-459-7225 or visit www.simpleacts.org for additional information.