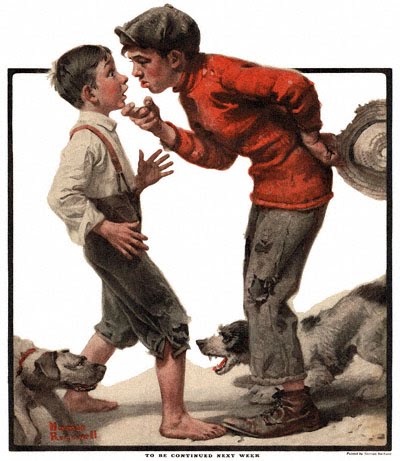 Unless you are an only child, you have to deal with siblings. They could be the same sex, they could be opposite, you could have a mixture of both. But no matter what the equation, siblings enrich a family's dynamic in some of the best ways. It also spurs a little something we call sibling rivalry.
Let's be honest – even the closest of sibling will fight. It's gone on since the beginning of time and will likely never stop. Friendly competition is a good thing. Challenging each other helps us grow. But there is a difference between sibling rivalry, and bullying.
But ordinary skirmishes over the remote or a certain toy are one thing. But constant physical and verbal abuse is another. A study involving children and adolescents around the country found that those who were attacked, threatened or intimidated by a sibling had increased levels of depression, anger and anxiety. And now that we are all stuck together in a house due to COVID-19, it is important to analyze these behaviors and make changes as soon as possible.
Normal rivalries with siblings can encourage healthy competition but when the line between healthy relations and abuse is crossed it is cause for alarm. When one child is consistently the victim of another and the aggression is intended to cause harm and humiliation, it is then to be considered a serious situation.
Overall, a third of the children in the study reported being victimized by a sibling, and their scores were higher on measures of anxiety, depression and anger. During this time, let's take a moment to enjoy our time together and make improvements to solidify your family bonds.
If you would like to learn more about sibling rivalry, contact Simple Acts of Care and Kindness at 866-459-7225 or visit www.simpleacts.org for additional information.