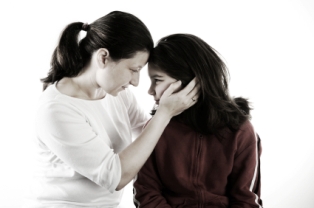 Posted June 28, 2016 | Reviewed by Ekua Hagan
If you are the victim of bullying, please find someone to talk to about it. If you are in school, try to find a trusted teacher or school counselor. There are a variety of online support groups as well. Journal about it. Make art projects and try to connect to your feelings. The biggest thing is not to abandon yourself in the process. You also get to speak up and say "No!" to the bully and do what you can to remain at a safe distance. Please get support and know that you matter and that you're not alone. Additional resources can be found here.
If you are a survivor of bullying, the same advice applies. Speak out about it. Revisit what happened and really acknowledge how you felt and also how you may have internalized what happened and beat yourself up for it. Be kind and gentle with yourself and notice any residual consequences. How do you handle groups of people now? What happens when you begin to feel left out of a group? Notice the immediate self-talk and/or reaction to run, argue with someone else, and/or dissociate.
If you are or were an onlooker, take note of your feelings. Are (or were) you scared to confront the bully? Were you worried you'd be next? What can you do to repair with the victim? Can you be brave and tell the bully that the behavior is not kind, or can you make a stand by saying out loud that you don't find it acceptable and physically walk-away? Are there other things you can do to support anti-bullying initiatives (at school or in your community)? Can you write about it and begin talking to safe people about how you feel when witnessing bullying?
If you are (or were) the bully, what can you do to empathize with the person you are bullying (or have bullied)? What are you getting from bullying someone? Can you journal about it and try to really feel what the other person feels? Can you talk to someone safe about the thrill you may get when harming someone? Is it possible you can do things to stop bullying and help support anti-bullying activities? Is there a way you can repair with the person you have bullied? Can you speak out the next time you witness a person bullying another person?
If you are a school administrator or teacher, there are numerous bullying programs available at this time with tangible things you can do. Also, try to pay attention to your own internal reactions to bullying. Do you find yourself inadvertently engaging in microaggressions and unconscious prejudices that reinforce bully and victim statuses? Do you also have a support group and a place where everyone can talk about it with each other? Does your school engage in a culture of openness and flexibility or is it succumbing to old, entrenched bullying patterns? What can you do to speak out in little ways each day to support inclusion, empathy, and equality for all?
We are social creatures and we need each other for survival. That means we need the victims, the onlookers, and even the bullies. We don't need an enemy to keep us together. Instead, we can focus on growth and ask ourselves what our own individual experiences are teaching us about ourselves. We can also find peace by trusting the greater ethereal forces that unite all of life. We are part of a greater whole.
Mother of Family Therapy Virginia Satir stated, "We need four hugs a day for survival. We need 8 hugs a day for maintenance. We need 12 hugs a day for growth."
If you would like to learn more about bullying prevention tips, contact Simple Acts of Care and Kindness at 866-459-7225 or visit www.simpleacts.org for additional information.