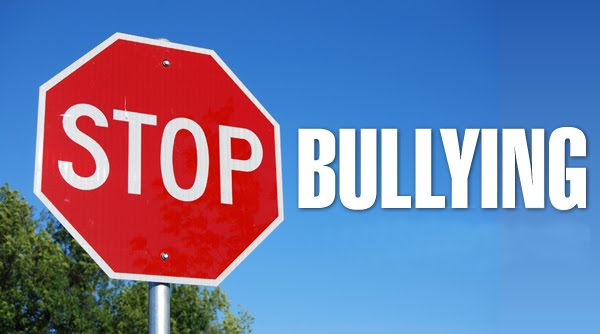 By Susan Canfora | Staff Reporter
Bodyguard Bubba Almony offers tips to students at the R.J. Martial Arts' School of the Elites summer camp in Selbyville, teaching them the skills he said can help them avoid being bullied.
A message against bullying, and assurance that help is available, will be the focus of a regional event planned for Saturday, Aug. 28, at the Worcester County (Md.) Recreational Center in Snow Hill, Md.
Organized by local bodyguard Bubba Almony, it will feature speakers including Khalilah Ali, widow of boxing champion Muhammad Ali and mother of four of his children. She herself has a third-degree black belt in karate, earned a ninth-degree black belt, has appeared on the cover of Ebony magazine seven times and appeared in the movie "The China Syndrome.'
Former Baltimore Ravens football player Jacoby Jones will be there, as well as Al "Hondo" Handy, former head of recreation and parks in Ocean City, Md., who was named the Ocean City Citizen of the Year in 2015 and who will talk about sportsmanship.
Maryland Gov. Larry Hogan and Lt. Gov. Boyd Rutherford have been invited, and the mayors of both Pocomoke City, Md., and Snow Hill will attend, with Jennifer Jewell, mayor of Snow Hill, presenting a proclamation designating Aug. 28 as Bubba Almony Day.
"I am a big advocate of anti-bullying," Almony said. "Bullying is prevalent all across the nation. I see it when I travel as a bodyguard. It's in prisons, in the military. There is police brutality. It is happening everywhere.
"Bullying is something we can't tackle alone," he added. "We need everybody's help. Our goal at this event is to bring an anti-bullying message to the community. We will also talk about good, positive community policing. We will have dignitaries from the fire departments there, from the police departments.
"We want everybody to come and be heard, be seen and know people care about you and what you are going through. Our speakers will give encouragement to youth and talk about why this event is so important. They will talk about themselves. Dr. Ali will talk about her experiences growing up with bullying, why it's important to have faith and never give up," he said.
Vendors will provide information about how people can find help if they are bullied, as well as for mental-health concerns. The Recreation Center's concession stand will be open, and the Mister Softee truck will be on the grounds.
Adriano 'Bubba' Almony, a part-time resident of Ocean View, is a professional body guard. He was named LV Magazine's Humanitarian of the Year and this summer is teaching local kids how to avoid being bullied.
Following what Almony called "an outdoor fanfest" at noon, to give those attending the opportunity to meet the guests, doors will open at 3:30 p.m., and a celebrity basketball game will take place at 5 p.m.
Admission for the event costs $20, or $40 for a VIP ticket that allows ticketholders to sit near the basketball players and take photographs with them. See www.bubbaalmony.com for more information.
The winning basketball team will receive a trophy, and proceeds from the event will benefit organizations that work to improve mental health and to fight cancer and bullying. Almony said he hopes to raise as much as $50,000 and expects 2,000 people to attend from Delaware, Maryland and Virginia.
Other guests will include former NFL offensive tackle Vinston Painter; 12-year-old Samaya Clark-Gabriel, an athlete and actress, and the only child to perform with the Harlem Globetrotters; Jonte Hall, the shortest Harlem Globetrotter, at 5 feet, 2 inches tall. The guest list also includes 14-year-old Demarjay Smith, known as "the Young Jamaican Trainer," who, at age 8, made a video and gave a motivational speech about being healthy and fit, causing it to go viral and getting him an invitation to be a guest on the "Ellen" TV show; and officer Tommy Norman, who has worked for the North Little Rock, Ark., police department since 1998 and received national attention for charitable actions toward youth.
Almony said he's hoping to see the U.S. Army National Guard land a Black Hawk helicopter at the event.
Sherman, the Delmarva Shorebirds mascot, will be there, as well as Salisbury University cheerleaders and a Salisbury Zoo reptile display.
To protect against transmission of the coronavirus, masks will be recommended indoors and everyone's temperature will be taken at the door. Hand sanitizer will be available, and the facility will the cleaned throughout the day.
"Bringing all these people together, we want to show those who have been bullied or have other issues that there are others that care about them, that love them, that want to treat the issues they are having as their own. We are ready to help them in their battles, to share our examples and experiences," Almony said.
"If people come to this event, they could get skills that could save their lives and make their community more tightly knit."
If you would like to learn more about anti-bullying efforts, contact Simple Acts of Care and Kindness at 866-459-7225 or visit www.simpleacts.org for additional information.