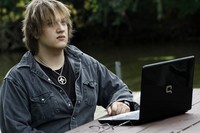 These days, it is easier to find bullies than heroes. But it shouldn't be the way and we should focus 2020 on becoming a more tenderhearted society. Because bullying doesn't just affect the victim, it affects everyone involved, including the bully. I know it may be tough to make sense of all of that, but if you think about it, it really isn't tough to see. If you are a happy person, you have no reason no bully anyone. No, bullies are generally hurting themselves at the same time. 
Think about it – each time a bully hurt someone, they become more and more removed emotionally from the suffering and pain of their victims and begin to justify their actions to themselves by believing their victims deserve to be bullied. Eventually, they believe that the only way to get what they want from others is to be that bully. As a result, bullies fail to develop the social skills necessary for sharing, reciprocating, empathizing, and negotiating – the very things that form the basis for lasting friendships.
But that's not all. There is a lasting affect that results if a child bully doesn't change their ways. As they mature into adulthood, children who have bullied others often show higher rates of:
Aggression
Antisocial behavior
Carrying weapons to school
Dropping out of high school
Convictions for crime
Difficulty controlling their emotions
Traffic violations
Convictions for drunk driving
Depression
Suicides
Some adults who have been bullied as children may be more likely to allow their own children to bully others, thus raising a new generation of bullies. So, if you know a bully, take the time to reach out and understand why they feel the need to bully.
If you would like to learn more about bully prevention, contact Simple Acts of Care and Kindness at 866-459-7225 or visit www.simpleacts.org for additional information.