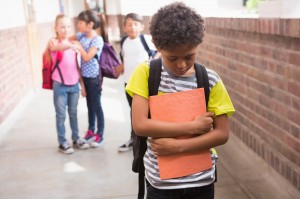 No one wants to be bullied, and no one wants to someone being bullied. Unfortunately, there are many ways students can get bullied growing up, especially since the creation of the internet. Sometimes it feels like there are more bullies than not. But there is a way we can prevent bullies from taking control and hurting others. So, you have to ask yourself – when you see or hear bullying, what should you do? Here are just a few suggestions…
Intervene immediately. When you do nothing, you send the message that bullying is acceptable, and victims will begin to believe that adults don't understand or care. Intervene, even if you're not sure it's bullying. Observing children's actions, words, body language, and facial expressions will help you determine if bullying is occurring. Separate them, if necessary, so as to stop the bullying behaviors.
Get help. If the bully is using physical force, or there is more than one bully, you may need to find another adult to help keep children safe and protect yourself.
Avoid lecturing the bully in front of his or her peers. Your goal is to end the behavior, not humiliate or shame the bully. Rather than serving as a deterrent, lecturing and scolding often give the bully the attention they're craving. Allow yourself time to consider the incident and obtain any clarifying information—then decide the best course of action.
Give praise and show appreciation to helpful bystanders. Children who try to help the victim or stop the bully are key to bullying prevention. Thanking these little good Samaritans will only increase their desire to continue.
If you would like to learn more about bullying prevention, contact Simple Acts of Care and Kindness at 866-459-7225 or visit www.simpleacts.org for additional information.