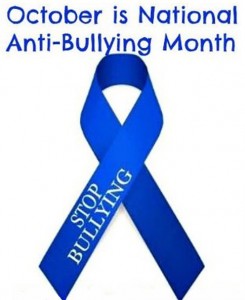 Rumors, nasty comments, pushing, shoving, hitting – they have no place in our schools. It's not just "kids being kids". It's not just something they will outgrow. Bullying and harassment are serious issues with serious consequences. Students who are bullied are more likely to be depressed, to think about and attempt suicide, and have behavior problems and difficulty learning.
Bullying contributes to poor school attendance, which is a barrier to improving student achievement for all. It affects efforts to close the achievement gap, a longstanding priority for the PTA. Nationally, an estimated 160,000 children miss school every day because of bullying. Prevention of bullying is a priority issue of the PTA because quite simply– children need to attend school in a safe environment.
Governor Jerry Brown signed important legislation sponsored by PTA to protect students from bullying and harassment. AB 1156, by Assembly member Mike Eng, gives students, their families and their teachers effective tools to help better ensure school is a place where everyone is free to learn and teach without the threat of harm. The bill requires training of school site personnel in the prevention of bullying, and it gives victims of bullying priority for transferring out of a school, if requested.
Training sessions on bullying prevention and intervention are now available through the California Department of Education for teachers, administrators, parents, students, certificated staff, risk management and community members. These sessions provide knowledge about the dynamics of bullying, a greater understanding of a systematic approach to bullying, and increase skills in identifying and implementing strategies to address bullying.
If you would like to learn more about National Anti-Bullying Month, contact Simple Acts of Care and Kindness at 866-459-7225 or visit www.simpleacts.org for additional information.