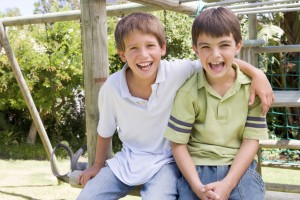 Unless you've been living under a rock, you have at least heard of the newest Netflix show "13 Reasons Why". The basic synopsis is this: a high school student commits suicide, but before she does, she makes 13 cassette tapes with the reasons that led her up to committing the act. It is up to those she left behind to figure out that everything could've been prevented had they just been a good friend to her. Kind of makes you ask yourself – am I a good friend?
But what exactly makes one a good friend? If you really want to know, ask yourself what it is that you look for in your friends. Do you reciprocate those same actions to them? Here is a quick list of traits people look for when finding themselves a friend…how many do you do?
Honesty is the best policy. Trust is important in any relationship, but especially in friendships. After all, if you can't trust your friends' opinions, who do you turn to when you need them? Same goes for you. If your friends ask for an opinion, give them an honest one.
A friend 'til the end. After trust is earned, loyalty is expected. If you hear someone is talking about your friend, stand up for them. Always remember the golden rule!
A shoulder to lean on. One of the most important aspects of friendship is support. Listen to them and give good advice. Being there for one another is the best defense against any kind of bullying.
If you would like to learn more about what you can do to prevent bullying, contact Simple Acts of Care and Kindness at 866-459-7225 or visit www.simpleacts.org for additional information.