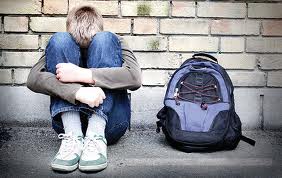 One of the biggest problems we have in schools is bullying. Thankfully, we have a week every year focused on the impact of words in our communication. During Words Matter Week, we need to consider the importance of our words in our day-to-day lives. This isn't about of talking just to talk, this is about carefully crafted language. Words Matter Week is a time to focus on banishing grammatically incorrect and hurtful words from our written and spoken communication.
The quote for Words Matter Week 2015 is simple – "If you wouldn't write it and sign it, don't say it".
Because it seems bullying starts at a young age, it is a good idea to speak to your students about the way various forms of speech affects others, both positively and negatively. Try these questions to spark a discussion in the classroom:
Words can change history. What word, speech, or document do you believe to be most important?
What writers make your heart sing? Why?
What word, said or unsaid, has or could change your life? How?
Communication breaks down when words are misused. What is the funniest or worst break-down you've ever observed?
What person in your life helped you understand the importance of choosing words carefully?
If you had to eliminate one word or phrase from the English language, what would it be? Why?
Words Matter Week is celebrated annually, with celebrations held online at www.WordsMatterWeek.com and at libraries, bookstores, and schools nationwide and is sponsored by the National Association of Independent Writers and Editors (NAIWE).
If you would like to learn more about Words Matter Week and what you can do to prevent bullying, contact Simple Acts of Care and Kindness at 866-459-7225 or visit www.simpleacts.org for additional information.