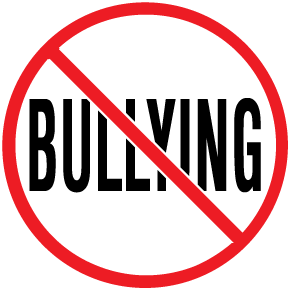 Kids and young adults have a lot on their plate now a days, especially with the internet and social media. Sadly, these social media forums can turn in to an unsafe place-even when you may turn to them for some decompressing. In todays world, social media can and has become a place for bullying. Kids who are being cyberbullied are often bullied in person as well. Additionally, kids who are cyberbullied have a harder time getting away from the behavior. Cell phones and computers themselves are not to blame for cyberbullying. Social media sites can be used for positive activities, like connecting kids with friends and family, helping students with school, and for entertainment. But these tools can also be used to hurt other people.
Why Cyberbullying is Different:
-Cyberbullying can happen 24 hours a day, 7 days a week, and reach a kid even when he or she is alone. It can happen any time of the day or night.
-Cyberbullying messages and images can be posted anonymously and distributed quickly to a very wide audience. It can be difficult and sometimes impossible to trace the source.
-Deleting inappropriate or harassing messages, texts, and pictures is extremely difficult after they have been posted or sent(Source: stopbullying.gov).
Check out this short video/film on cyberbullying: https://www.youtube.com/watch?v=-5PZ_Bh-M6o (Source: youtube.com / Strutt Central)
Whether done in person or through technology, the effects of bullying are similar. If you or someone you know is being cyberbullied, talk to someone you trust. Like a parent or a teacher.
For more information call us at 866-459-7225 or visit our website at http://simpleacts.org