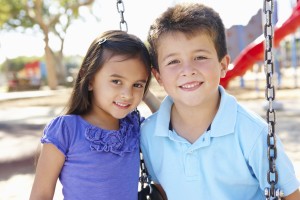 What makes you feel good in your day? Maybe you're having a bad day or have a lot on your mind. What could give you an instant lift in your frame of mind? Being kind, of course!
Acts of kindness makes us feel good, valuable and alive! When was the last time you went out of your way to be kind to someone. Didn't it make your day too?
Many people extend kindness as part of their good nature, but what if we made a more conscious effort to be even kinder by practicing kindness regularly? We will be spreading good feelings and making a difference that has a lasting, ripple effect and undoubtedly changing the world.
Practicing random kindness while expecting nothing in return except the good feelings that these acts provide is life-giving.
Below are some ways to be kind:
-Hide notes of encouragement in your spouse's or child's lunch box or in a coat pocket, shoes or other place where he or she will receive this nice little surprise.
-Lend an elderly person a hand, if you see them struggle to reach something in the grocery store or while doing another activity.
-Buy a dozen donuts or bagels for a sports team at a local school, a firehouse or police station.
-Take a child or group of children that you know on a special trip somewhere such as a zoo, the circus, a museum, or the local playground.
-Praise someone at work for a job well done when the occasion arises. Best to do this in front of other coworkers or his or her boss.
-Help a family in financial need by cooking them a meal, bringing them groceries, giving them clothing, or even money. Do it in a way that makes them feel good about your gift.
-Shop for someone who is homebound or ill, especially in bad weather.
-The next time you have exceptional service at a restaurant make sure to tell the waitperson's manager what a fine job they did, either in person or in writing.
-Give a presentation to a classroom of students on your occupation or an area of interest that you are passionate about.
-Say "thank you" and "please" as generously and often as possible.
-Stick up for a person who has been treated wrongly.
-Always keep your word. This is one of the kindest things you can do, especially when it comes to arriving on time to parties, appointments, and to meet friends or family. Being your word, acting in line with what you say, is a true expression of respect towards others.
Finally, a truly kind person will be authentic with their words and actions, realizing the negative or positive impact they can have in every encounter. Some are simple and some might take you out of your comfort zone. At the end of your life, what a better way to be remembered than that of a "kind" person?
For more information visit our website at: http://simpleacts.org/