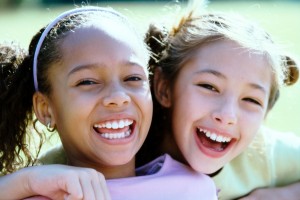 School is almost out for summer, which means you're searching for ways to avoid the dreaded "I'm bored" complaints from your kiddos. Luckily, there's no shortage of parks, beaches, museums, and more just begging to be explored and experienced with your kids. The trick is to plan ahead. Brainstorm ideas for things to do now, so you don't wind up spending the entire summer watching television.
We've put together just a few summer activities for some of our favorite kid-friendly things to do:
Road Trip: Between the car games, the new places to discover and the special time spent together, it will be an experience you will remember forever.
Fishing: Fishing can be such a relaxing pastime. Head out to your favorite lake or river and spend some quality time with your family
Sandcastle: Wherever you are in Southern California you're beach adjacent! Sandcastles are great because they can be as modest or extravagant as you have the patience to make. Plus, they're so much fun to smash. Get your pail shovel and head for the beach!
Stargazing: Looking up at the stars on a clear night is beautiful and fascinating, especially if you've got a telescope in tow. See how many constellations you can find or how many different shapes you can find out there in the universe.
The Zoo: Learn about your favorite animal at the zoo this summer. Many zoos have special activities planned for little ones, so make sure to look up what's happening ahead of time to maximize your fun.
Gardening: Growing a garden with your kids is a great way to get them to learn to nurture something from seed to bloom. There is no better feeling than seeing your hard work pay off with beautiful flowers or a delicious vegetables.
Art: Spruce up your garden or walkway with custom painted rocks by your little artist(s).
Paddle Boating: If you're wanting to get out on the water without having to travel, try paddle boating this summer. It's a great way to get the kids on the water, especially if it's for the first time, and is easy to do in a pond at a park.
Backyard Campout: Grab the marshmallows and sleeping bags and have a fun camping trip in your own backyard. This is also a great option for younger kids who might not be ready to spend a night in the woods.
Park Playgrounds: Kids love playgrounds. Not only is it a great way to use some of that bottled up energy outside, but it's also a good way to meet new friends (for both kids and adults). Instead of hitting up the same playground all the time, try to mix it up a bit, for variety.
Theme Parks: Southern California is a hot bed of Theme Parks! There is nothing more thrilling than riding a roller coaster. Even little ones get a kick out of the kiddie-sized rides. Theme parks are a perfect way to spend a summer day, since there's usually something for everyone, including some less-adventurous thrill seekers.
Outdoor Concert: There are so many great outdoor events happening this summer, no matter where you're from. Try to make it to at least one this season and it'll be an unforgettable experience for your family. Contact your local Parks & Rec for information on outdoor concerts they may be offering.
Family Bike Ride: Learning to ride a bike is a milestone in most kids' lives and a skill that they will never truly forget. Whether your little one is still on training wheels or not, get some exercise this summer by taking a bike ride as a family to a new park, a library or even the perfect picnic location
Take advantage of your summer by spending as much quality time with your family as possible!
For more information visit our website at: http://simpleacts.org/