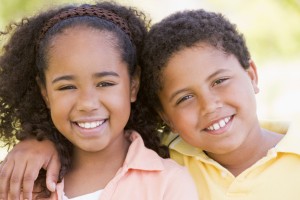 Every day, thousands of children, teens, and young adults around the country are bullied. Estimates are that nearly one-third of all school-aged children are bullied each year – upwards of 13 million students. Students involved in bullying are more likely to have challenges in school, to abuse drugs and alcohol, and to have health and mental health issues.
A few years ago at a national conference the President of the United States addressed the issue, "If there's one goal it's to dispel the myth that bullying is just a harmless rite of passage or an inevitable part of growing up.  It's not," said President Obama.  "Bullying can have destructive consequences for our young people.  And it's not something we have to accept. As parents and students; teachers and communities, we can take steps that will help prevent bullying and create a climate in our schools in which all of our children can feel safe." The First Lady added, "As parents, this issue really hits home for us. It breaks our hearts to think that any child feels afraid every day in the classroom, on the playground, or even online," First Lady Michelle Obama said. "I hope that all of you will walk away from this with new ideas and solutions that you can take back to your own schools and communities."
Early in the Obama Administration, six federal agencies (Departments of Education, Health and Human Services, Justice, Defense, Agriculture, and Interior) joined together to establish the Federal Partners in Bullying Prevention Steering Committee to explore ways to provide guidance for individuals and organizations in combating bullying. This interagency group was recently joined by the National Council on Disability and the Federal Trade Commission.  In August of last year, the Steering Committee brought together non-profit leaders, researchers, parents, and youth to begin the national discussion and identify issues requiring additional guidance and clarification.  Since that convening, the Steering Committee has focused on the following activities:
StopBullying.gov:  This website was launched to provide  information from various government agencies on how children, teens, young adults, parents, educators and others in the community can prevent or stop bullying.  The website will provide information on what bullying is, its risk factors, its warning signs and its effects.  It will also provide details on how to get help for those that have been victimized by bullying.
Enforcing Civil Rights Laws:  Last October, the U.S. Department of Education Office of Civil Rights issued guidance as a "Dear Colleague" letter to clarify issues of bullying and violation of federal education anti-discrimination laws.  The guidance explains educators' legal obligations to protect students from student-on-student racial and national origin harassment, sexual and gender-based harassment, and disability harassment.
Shaping State Laws and Policies:  In December of last year, Secretary Duncan issued a memo to Governors and Chief State School Officers in each state providing technical assistance and outlining key components of comprehensive and effective state anti-bullying laws and policies.
In addition to the Steering Committee's work, the Health Resources and Services Administration (HRSA) has also created the Stop Bullying Now! Campaign to raise awareness about bullying; prevent and reduce bullying behaviors; identify interventions and strategies; and encourage and strengthen partnerships.  SBN was developed by a steering committee and implementation work group that included  more than seventy organizations from in and out of government.  The campaign covers ages five to eighteen years old, and includes tool kits to encourage and empower youth to mentor younger children to take action again bullying.
The Department of Education's  Safe and Supportive Schools competitive grant program requires recipient states to measure school safety, which includes issues of bullying and harassment, at the building level by surveying students.   Federal funds are available for interventions in those schools identified as having the greatest need.   The Department of Education has awarded grants to 11 States for activities under this program.
If we fail to address bullying we put ourselves at a disadvantage for increasing academic achievement and making sure all of our students are college and career ready.
For more information visit our website at: http://simpleacts.org/