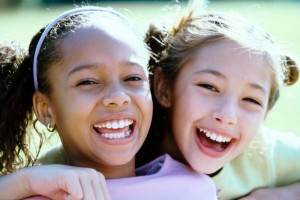 We certainly live in an unkind world that seemingly focuses on the negative. Just turn on the nightly news, look at your Facebook feed, it's everywhere. We wonder if there are so many terrible, depressing stories or because media and social media choose to focus on them. Maybe it's both. Either way, we want to encourage you to focus on the good. Perspective is a choice. You can always choose to focus on the good that is around you.
Choose to be kind in an unkind world. There are many things, people, and circumstances that will try to bring you down. Tear you down. Shake you, break you. Don't let them! Anyone who is trying to bring you down, is beneath you already. What you stand for, believe in and work hard at, you should be proud of. Do not let anyone take them from you.
Anyone trying to deter you from your path, from your journey, don't allow them to veer you off course. Remain steadfast, keep your goals at your forefront. Lead with your own inner strength and kindness. You know your path that you're on to reach your destination. Even if it's the road less traveled, take it! You are the only one who can make your dreams a reality.
How about some reasons to be kind?
1.     Kind people are happier
Kindness makes people happier. This was shown in a study that asked volunteers to commit to five acts of kindness on one day of the week for 10 weeks. After the 10 weeks, they were around 25 percent happier than a control group. But you don't necessarily need to change someone's life to be kind. Small acts are meaningful for the person who receives them. Paying someone a compliment is good.  So is holding a door for someone or helping a neighbor to carry their shopping bags. The small things that bring a smile can be very powerful.
2.    Kind people are healthier and often live longer
For decades, research has suggested that people with positive emotions may live longer and healthier lives.  For example, there are several studies which suggest that positive acts of kindness and the emotion they produce – such as happiness and contentment – may help to lower blood pressure, reduce stress or improve sleep. There are also studies that demonstrate the physical effects of kindness on the heart. When we bond with people, which we naturally do when we show kindness, a hormone is released that dilates our blood vessels and counteracts the free radicals implicated in heart disease.
3.    Kindness is contagious
The most obvious benefit of kindness is that you make others feel good. And in making others feel good, you inspire them to want to do something kind for you or for someone else.  When you commit a kind act, those around you will take note and your kindness can have a ripple effect. Start that ripple now by being kind to those around you.
4.   Kindness doesn't cost a cent
Kindness is something we can all engage in, anytime and anywhere. Kindness is a choice. It doesn't need to cost money.  You may not fully realize it, but every single moment of your life, you have the choice to choose to act with kindness.
5.   Kindness makes a difference
The purpose of kindness is to make a difference in someone else's day.  And kindness can indeed make a big difference.  In caring and nurturing school environments, for example, children and youth are more likely to excel.  By the same token, several studies show that kind and caring work environments have a positive impact on the productivity of employees(Source: kindottawa.ca).
At the end of the day, be kind to yourself. Be kind to others. Realize when someone is unkind to you, that's about them. Not you. Choose to be kind in an unkind world.
For more information visit our website at: http://simpleacts.org/