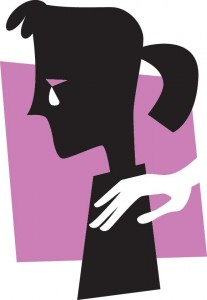 Recommendations and Strategies for Adults
If you don't get involved, bullies, victims, and bystanders will continue to buy into the power of bullying, rather than the power of prevention. They will continue to let bullying happen.
Why don't adults step in more often? Sometimes, it's because we don't see it happen first hand; we're not sure what to look for. But often, it's because we don't know what to do in the situation or we're afraid that our involvement will somehow make matters worse.
How you can intervening effectively and recognizing that effective intervention begins long before you a bullying incident occurs, and continues long after you have talked to the children involved.
Prevention- offer solid suggestions for helping children differentiate between acceptable and harmful behaviors.  Help them to build the skills needed for effective bullying prevention.
Intervention- offer ideas for responding effectively when an incident occurs.  What they can to do and say to stop the bullying from continuing and ensure that the children involved are safe.
Follow-up- offer guidance on what to do after the bullying happens. This includes separate support for addressing the needs of the bully, victim, and bystander.
Talking with children- offer assistance on their level of understanding on how their words and actions can help in situations of bullying.
For more information about how you can help call us at 866-459-7225 or visit our website at http://simpleacts.org