Imagine Dinner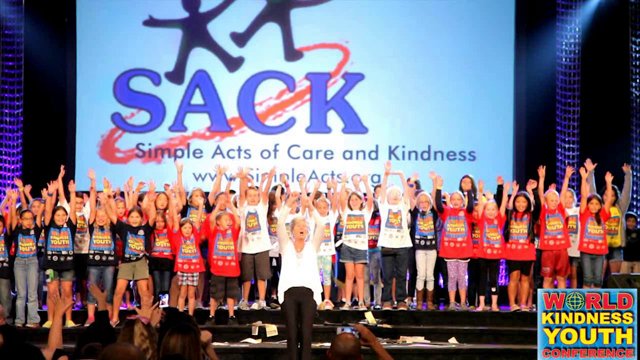 Nominate a Community Member
---
Imagine Dinner Tickets
Purchase Online
Purchase Via Mail
Our 3rd Annual Simple Acts of Care and Kindness (SACK) Imagine Dinner is a wonderful event honoring special members of the community for their selfless acts of care and kindness. We will also be recognizing our Caring School of the Year winners.
With special guest speaker, Richard Santana - Founder of Homeboy Goes To Harvard Productions, Richard shares his story as a third generation gang member who who went on to earn a Master's degree from Harvard University. He demonstrates to students and educators how he accomplished the change that occurred in his life — the change that can occur in anyone's life.
Don't miss this wonderful event honoring great members of our community. This event is recommended for middle school age to adult. All proceeds support the Annual SACK World Youth Kindness Conference for all 4th graders in the Corona-Norco School District.
Please support our event with these ticket options:
Visionary Sponsor - $500
Visionary Sponsorship Plaque
Recognition throughout evening and conference as Visionary Sponsor
Company logo on SACK website
1/2 page display ad in printed dinner program
Name listing or logo on electronic screens
8 tickets plus preferred seating at Imagine Dinner
Fantasy Sponsor - $300
Recognition throughout evening as a Fantasy Sponsor
Company logo on SACK website
1/4 page display ad in printed dinner program
Name listing or logo on electronic screens
6 tickets plus preferred seating at Imagine Dinner
Creative Sponsor - $250
Recognition throughout evening as a Creative Sponsor
Company logo on SACK website
Business card display ad in printed program
Name listing or logo on electronic screens
4 tickets plus preferred seating at dinner
Individual Ticket - $15
Sponsors