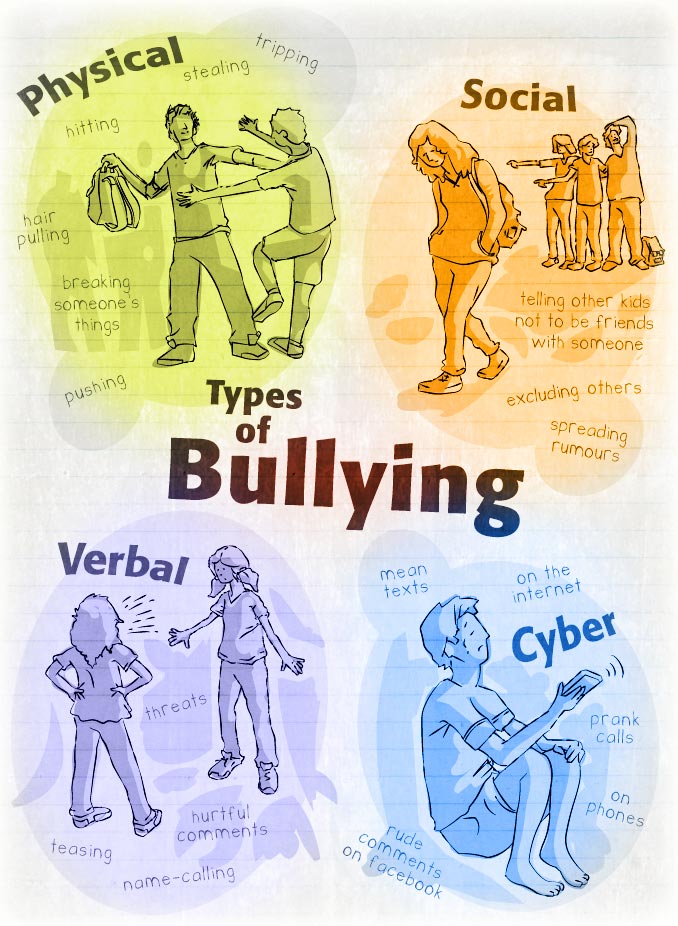 There's no doubt that bullying has become a problematic epidemic in the United States, but just how much of a problem has it become? Whether it be cyber bullying or bullying in real life, just about everyone has experienced some degree of bullying throughout their lifetime. Though some children and teens experience bullying at high rates and with more persistence than others, just about every child around the country is mostly likely going to have some type of connection to bullying.
The following list includes many alarming and disheartening facts and statistics concerning both cyber bullying and bullying in real life:
According to bully statistics, the percentage of students varies anywhere between 9% to 98%.
A study was conducted by the US National Library of Medicine, which explored bullying over 1025 students at the college level by students and teachers, it was found that out of 1025 undergraduates students, 24.7% bully other students occasionally while 2.8% do it very frequently.
49% of children in grades four to 12 have been bullied by other students at school level at least once.
23% of college students stated to have been bullied two or more times in the past month.
20% of the US students in grades nine to 12 reported being bullied.
71% of youth have witnessed bullying at school.
70% of school staff have reported being a witness to bullying.
Statistics on Facebook bullying found that at least 1 million kids were bullied on Facebook in 2017 alone.
Youth with disabilities; gay, lesbian, bisexual and transgender (LGBT) students; students that are overweight; and students that are perceived as "weak" or "insecure" are the most likely targets of bullies.
If you would like to learn more about bullying statistics, contact Simple Acts of Care and Kindness at 866-459-7225 or visit www.simpleacts.org for additional information.