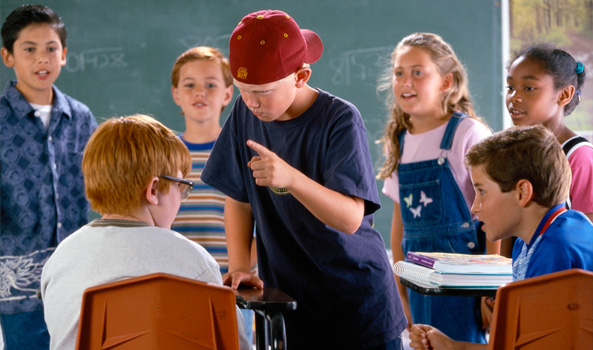 We all know that bullying is a problem, and it feels like everywhere you look is a new way that someone is being bullied. It doesn't matter who you are or what you look like – you can become a victim of bullying. And until we can rid the world of the bullies, the best we can do is try to prevent it from happening in our day to day lives. Every good deed counts.
As we are gearing up for the new school year, we need to take a look at some of the facts that our students are facing going to school each day. It isn't just in your neighborhood, it's everywhere. But it doesn't have to be. Talk to your students. Pay attention to subtle changes they may make. No one wants to admit to being bullied but their demeanor will surely be affected. Teach them that bullying is bad and to say something if they see it being done. These few tips will help to ensure a healthy, happy school year:
About 42 percent of kids have been bullied while online with one in four being verbally attacked more than once.
About 35 percent of kids have been threatened online.
About 58 percent of kids and teens have reported that something mean has been said about them or to them online.
About 77 percent of students have admitted to being the victim of one type of bullying or another.
The American Justice Department bullying statistics show that one out of every four kids will be bullied sometime throughout their adolescence.
160,000 children within the United States stay home each day due to bullying situations.
If you would like to learn more about bullying prevention, contact Simple Acts of Care and Kindness at 866-459-7225 or visit www.simpleacts.org for additional information.