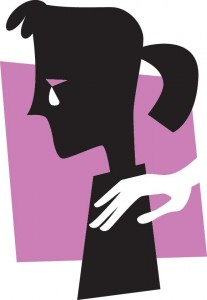 The holidays are over, but that doesn't mean our kind acts need to be. In fact, on your list of resolutions, why not add simple acts of kindness? There are several simple acts of care and kindness that could make someone's entire day turn around, even after having a terrible start.
In this day and age, bullying is occurring more often, making a simple act of kindness that much more important now. It's up to us as individuals to help show others kindness and positivity prevails in any situation. Here are 10 simple acts of care and kindness that could possibly turn someone's frown upside down:
If people around are gossiping about another, chime in with something nice to say about them.
Smile at someone, just because. Smiles are contagious!
Try to make sure everyone in a group conversation feels included.
Write a little positive note to a friend.
Talk and make the new kid at school feel welcome.
If someone is being bullied, stand up for them.
Give your seat up to someone on the bus.
Make two lunches and give away one.
Talk to the shy person who's sitting by themselves at lunch.
Be kind to everyone, even if they are bullying you. "Kill them with kindness."
This year, let's us all come together and contribute all sorts of simple acts of care and kindness. Bringing in a little bit of proverbial sunshine to someone's life should be something everyone wants to do. Imagine the world if we did?
If you would like to learn more about simple acts of kindness, contact Simple Acts of Care and Kindness at 866-459-7225 or visit www.simpleacts.org for additional information.