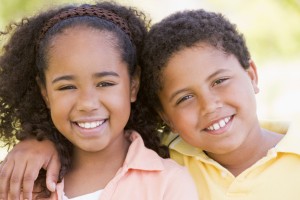 It certainly seems that we live in an unkind world. I mean, just turn on the news or take a look at your social media feed. I often ponder if there are so many bad, depressing stories, why do media and social media choose to focus on them? Either way, you should still want to encourage yourself and other to focus on the positive aspects of life.
You can choose being kind and caring in an unkind world. There are many things, people and circumstances that can try to tear you down, shake you and break you. However, it's your choice not to let them. You have the power to keep positive and move forward. Don't allow others to prevent you from spreading kindness. There are many reasons for you to be kind, some of which include the following:
Being kind improves happiness. Not only does being kind make others happier, it can lead to inner happiness as well. There was a study that asked volunteers to preform five acts of kindness every day for 10 weeks. After the 10 weeks were up, they found that the volunteers were 25% happier than a control group. You don't need to change someone's entire life to be kind. Small acts of kindness are just as meaningful for the one receiving them. You can pay someone a compliment, hold a door open for someone or help a friend with a task.
Kind people are healthier and live longer. Research has long shown that people with positive emotions and attitudes may live longer and healthier lives. Several studies suggest that acts of kindness and the emotions they produce, such as happiness and contentment, may reduce stress, lower blood pressure and improve sleep. Research has also revealed that the hormone oxytocin, which is a hormone that is released when your bond, plays a powerful role throughout the entire cardiovascular system. Kindness and bonding go hand in hand.
Kindness is quite contagious. Of course, one of the most obvious benefits of being kind is that you're making others feel good. By making other people feel good, you'll inspire them to want to "pay it forward". When you perform an act of kindness, people around you typically take notice and your kind actions create a ripple effect.
Kindness doesn't cost money. Being kind is something we can all engage in, anytime and anywhere. Being kind is a choice you make and it doesn't cost a cent. Unfortunately, not all people realize it, but every second of your life, you have the choice be kind to others.
Kindness makes a difference in the world. People are usually kind to one another in attempt to make someone's day better, and I assure the act of kindness does indeed make a difference. For example, caring and nurturing environments in schools makes children and youth more likely to excel. The same applies to work environments.
Don't let anything or anyone stop you from performing random acts of kindness. Kindness has a positive effect on all areas of our lives. At the end of the day, kindness always prevails.
If you would like to help spread kindness throughout your community, contact Simple Acts of Care and Kindness at 866-459-7225 today. Or visit www.simpleacts.org to learn more about Simple Acts of Care and Kindness.