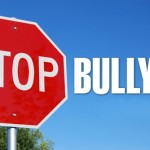 Bullying has become a fatal problem with young children taking their own lives and this type of incident now has its own word, Bullycide.  It is in the news on a daily basis.  Bullying occurs in every state of the U.S. but there are five states that make up the top five that have the most bullying behavior.  The five states are:
1) California
2) New York
3) Illinois
4) Pennsylvania
5) Washington
If you live in these states your child is at higher risk than living in any other state.  Bullying is very serious, but there are ways for your child to deter bullying from happening.  Most children will be bullied at least a couple times in their lives but there are those that will be consistently bullied.
Whether your child is bullied only once, or is continuously bullied, it still needs to be stopped.  There are things that can be done so that your child is not targeted by bullies, and steps that you can take if your child does become bullied so that he or she won't be bullied again.
Although most schools have implemented a zero tolerance policy, it doesn't stop verbal harassment or all physical bullying completely.  So what do you do? Well, as parents it's important to make sure your child doesn't become a bully themselves.  Many parents feel that if their child becomes the bully at least he won't be bullied.  That's entirely untrue.  In fact, becoming a bully is much worse than being bullied.
Remember….. Contrary to the saying, no one has ever been killed by kindness!
"When people hurt you over and over, think of them like sandpaper. They may scratch and hurt you a bit, but in the end, you end up polished and they end up useless."
― Chris Colfer
For more information about how you can help call us at 866-459-7225 or visit our website at http://simpleacts.org
S.A.C.K. also proudly serves Norco, Corona, Lake Elsinore, San Bernardino, Eastvale, and surrounding areas.